AMY CHAPOTON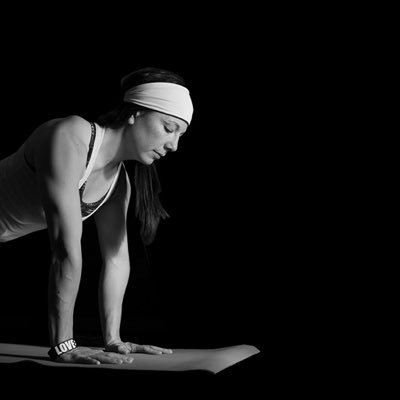 Amy's journey into group fitness began when a small town fitness club was in need of a new indoor cycling instructor. Though she was very active in outdoor fitness with hiking, mountain biking, rock climbing and even summiting some of Western Canada's highest peaks, group fitness instruction was completely new to her. After teaching indoor cycling on and off for several years, Amy certified in group fitness, weight training and personal training.
Three years after certifying as a group fitness instructor, Amy discovered the powerful benefits of yoga. She certified as a yoga instructor; completing her 225 hour certification and 500 hour master's level certification through Holy Yoga™. She continues to teach bootcamps, Holy Yoga™, indoor cycling and various weight classes as well as yoga. The joy and energy that comes through teaching and joining people on their fitness journey is such a privilege for her.
When she's not busy teaching fitness classes, Amy can be found exploring new forms of creative movement. Her latest adventures have taken her into the world of acro yoga. Amy's passion is to help others discover their inner greatness through creativity, health and wellness. Helping others grow in confidence through a deeper understanding of themselves.